What Our Guests Are Saying…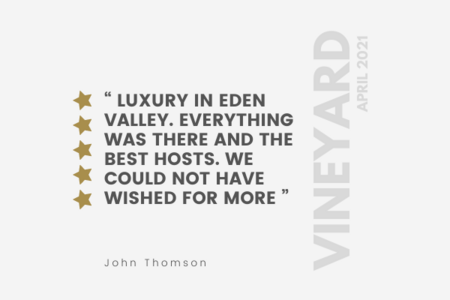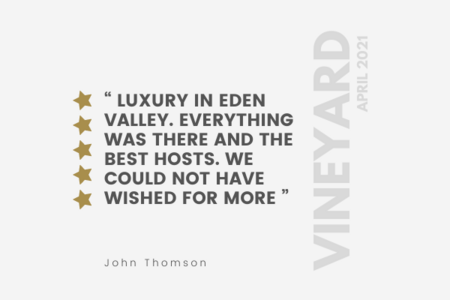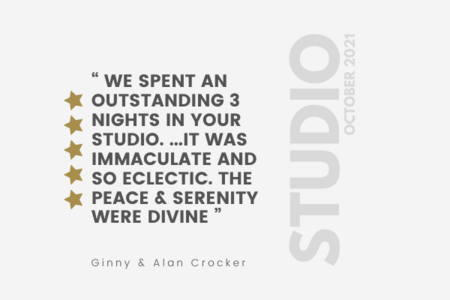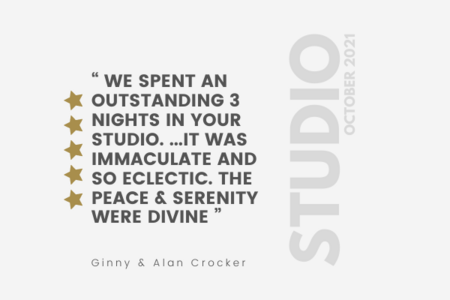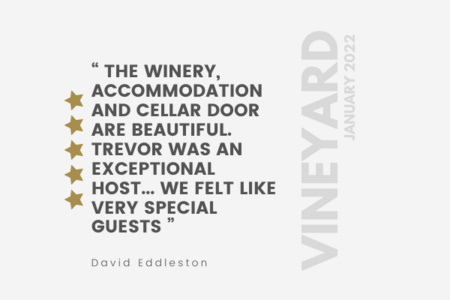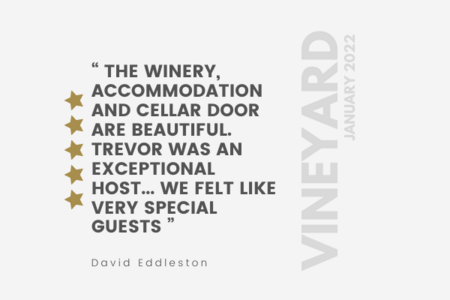 Luxury Accommodation At Brockenchack
Tucked away in the Eden Valley ranges, our three Brockenchack B&Bs offer luxury and exclusivity, with a hint of country charm.
Each of our self contained B&Bs offers unique country vistas, whether it be views over the rolling Eden Valley ranges at our Retreat B&B and Studio B&B, or surrounded by the Brockenchack signature vineyards at our Vineyard B&B.
Unwind in the outdoor bubble baths, outdoor spa, or by the firepit. Learn all about our wines and our vineyard, and explore the Barossa region at your leisure.
Enjoy spacious living, modern finishes, thoughtful touches and generous breakfast supplies.
The Brockenchack B&Bs are a place where tranquility and country living meet modern luxury! And when you stay with us, you stay with family…
Bookings must be made online, but you can email accommodation enquiries to stay@brockenchack.com.au.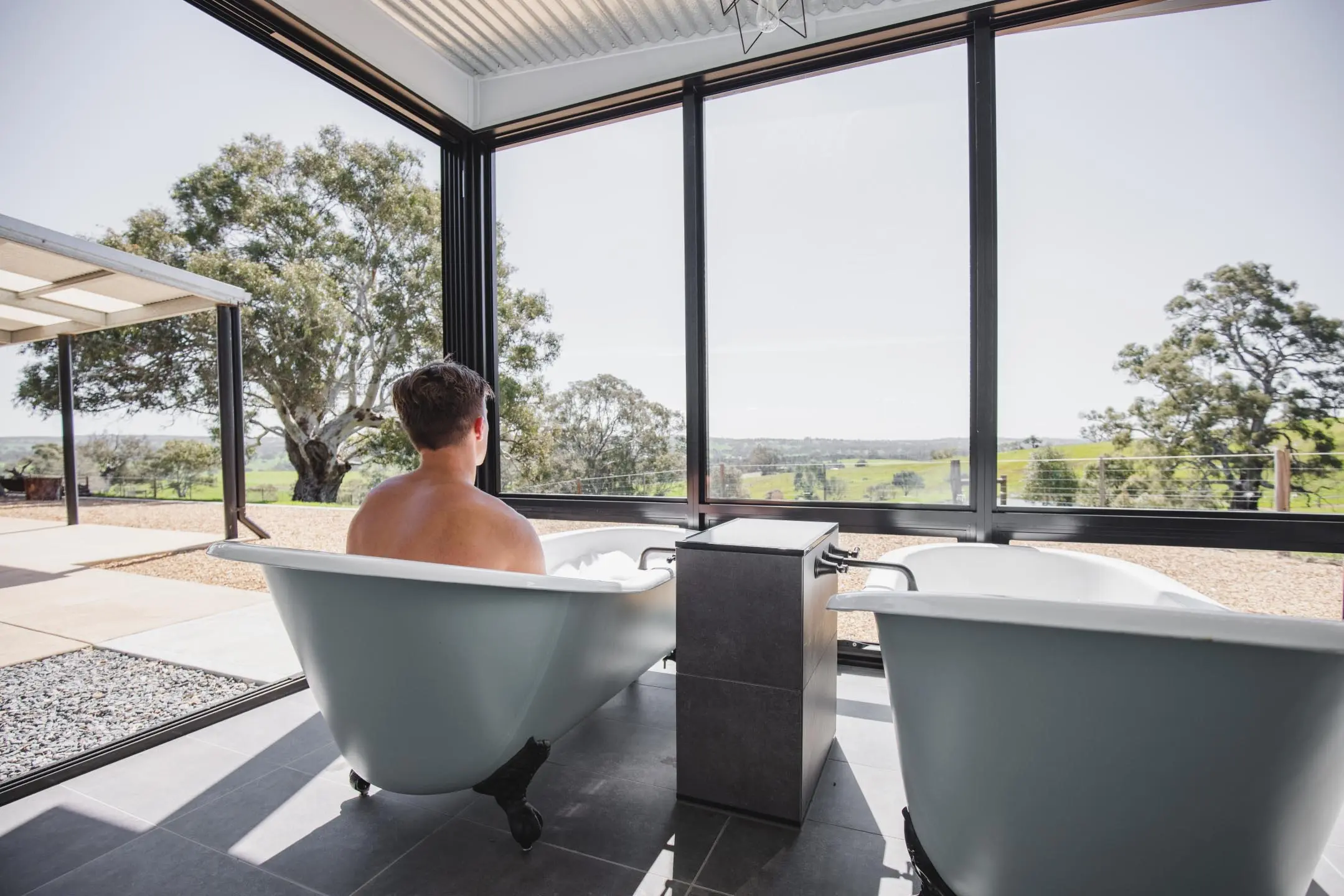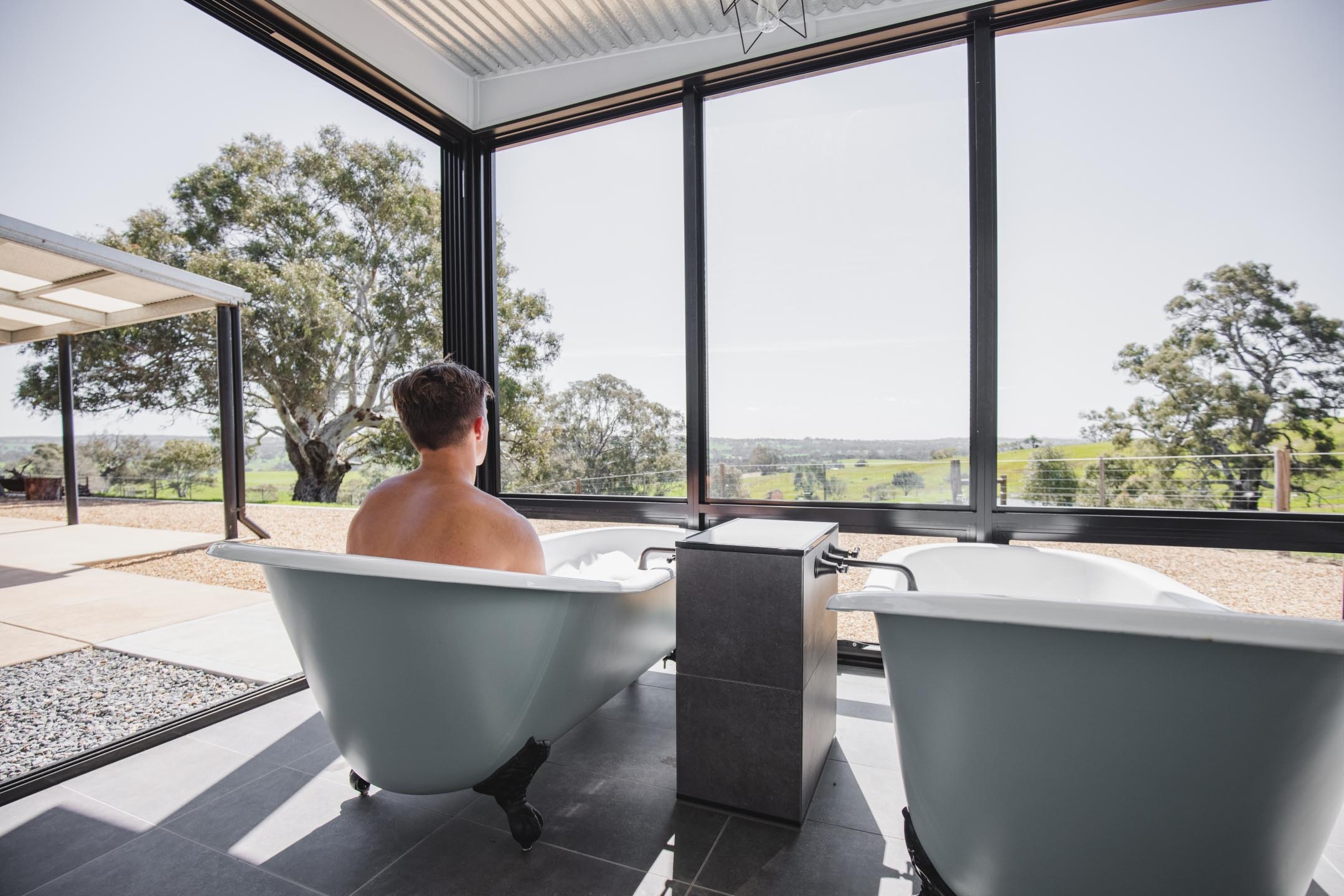 We've created an ambiance perfect for couples, families and groups of 6-8, looking for tranquil, boutique, self contained accommodation in this private three bedroom house.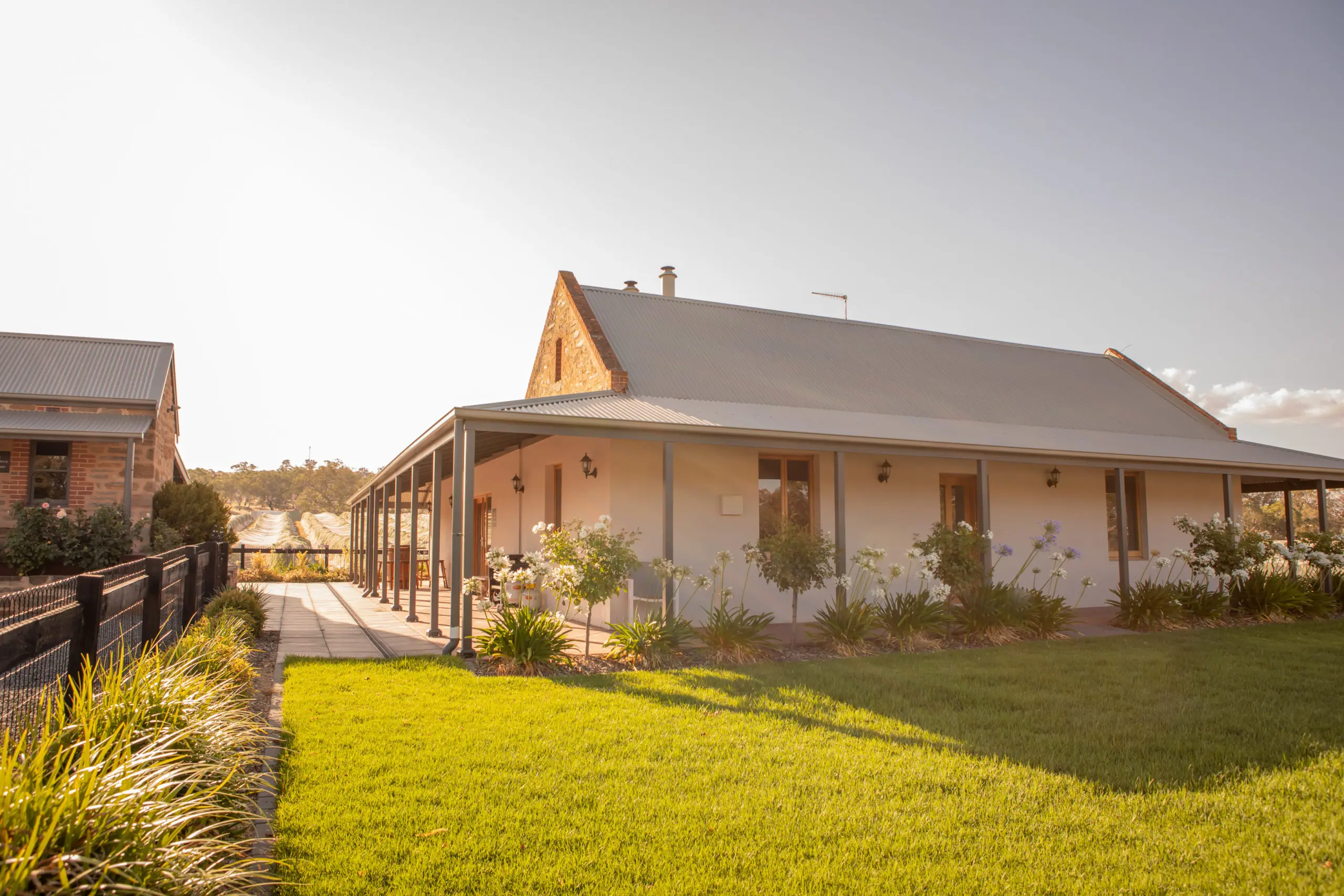 Ideal for two couples, our beautifully restored 1880s vineyard homestead offers self-contained luxury accommodation in the heart of our vineyard, surrounded by vines in all directions.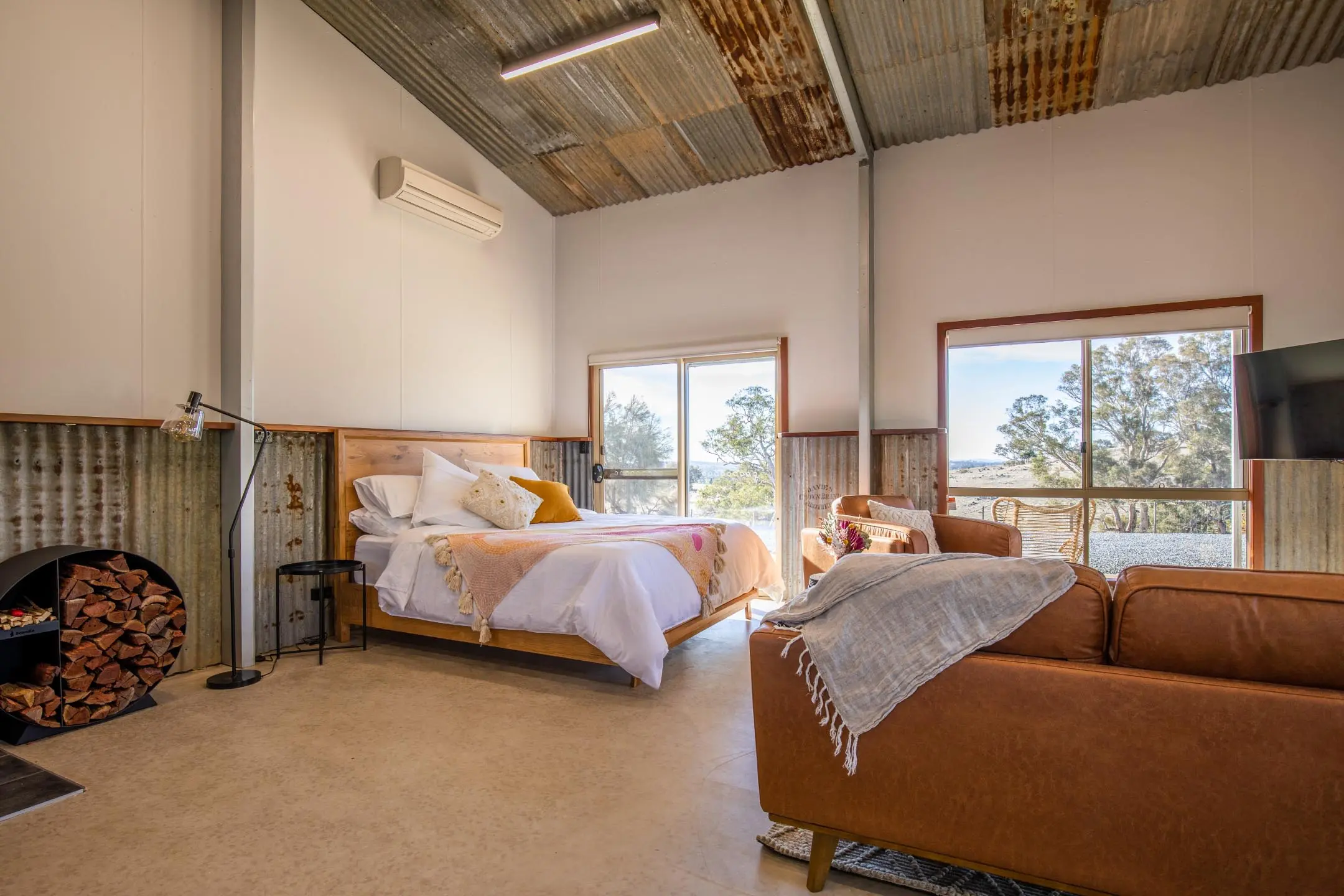 Our open plan studio suite is the ultimate couple's getaway, thoughtfully furnished, quaint and built for relaxation. Loaded with country charm, with luxurious and modern touches.
Situated in South Australia's iconic Barossa region, we are tucked away in the picturesque Eden Valley ranges, one of Australia's premier cool climate wine growing regions, characterised by its rugged beauty and varied topography. With a wine making history dating back to 1847, Eden Valley is home to some of the world's oldest Shiraz and Riesling vineyards.
Our three accommodation venues are all on the same, sprawling property at our vineyard, but are serviced by different entrances.
Our nearest township is Angaston and we are approximately 15kms south east of Angaston.
Our vineyard is approximately a 1 hr 20 minute drive from Adelaide Airport.