An avid wine enthusiast since his early thirties, after many years of 'research', Trevor Harch came to his own conclusion that there really was no other wine that tasted as good as Barossa Shiraz!  …So why not make some yourself?  
What is Brockenchack all about?
We're a family endeavour, named after our four grandchildren;

 

BROnte, MaCKENzie,

 

CHArli and JaCK;
We're a cool climate, single vineyard wine producer in the Barossa's picturesque Eden Valley, crafting fourteen beautiful wines for our portfolio;
We produce wines that we think people will love to drink;
Our wines all have a story, either named after our family members or after something of significance to our family;
Our land has been a working vineyard for well over a century with our first Riesling vines planted in 1896, believed to be some of (if not) the oldest Riesling vines in Australia;
Our Shiraz vines with an average age of 60 years produce three tiers of Shiraz; Zip Line, Jack Harrison and our top tier William Frederick, as well as our Rosé and Sparkling Shiraz;
Along with our offering of hand crafted, boutique wines, we also offer a unique and memorable historic cellar door experience and three luxury vineyard bed and breakfast accommodation, surrounded with 360 degree views of our vineyard.
How was Brockenchack founded?
After several years of visiting the Barossa and falling in love with its people, its history and its wines, long time Sunshine Coast residents Trevor and Marilyn Harch, backed up their love affair with this magical region by purchasing the historic Tanunda Cellars bottle shop in the late '90s. A venue they are still proud owners of today, ensuring the old store remains the region's pre-eminent source of great Barossa wines. Trevor expanded this wine connection by also getting involved in both wholesale and retail liquor sales in Queensland. The fire in his belly was well and truly burning by this stage and it was fueled by many great Barossa wines.
Trevor took it upon himself to become an unofficial spokesman for the Barossa and spent the following decade 'bringing the Barossa to Queensland', showcasing and supporting boutique Barossa wineries wherever possible through his retail and wholesale avenues. He even opened Brisbane's premiere wine bar, which he dubbed Bar Barossa, of course!
Never shy of a bit of hard work, throughout all of this Trevor was also overseeing his well established avocado and persimmon farm, whilst running the Sunshine Coast's largest construction company as co-founder and Managing Director.
As no stranger to the wine industry and no stranger to growing fruit, the next logical step was to move into growing grapes and have a go a producing his own wine.  In 2007 Trevor jumped on an opportunity to purchase an established vineyard in Eden Valley's Keyneton with a view to retiring down to this gorgeous corner of the world one day with Marilyn.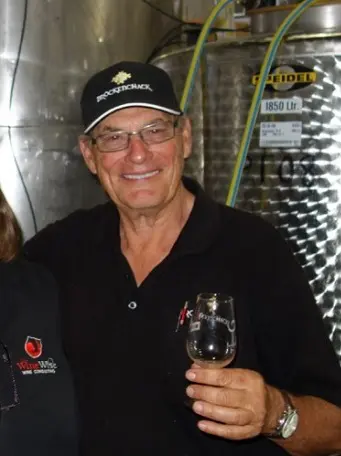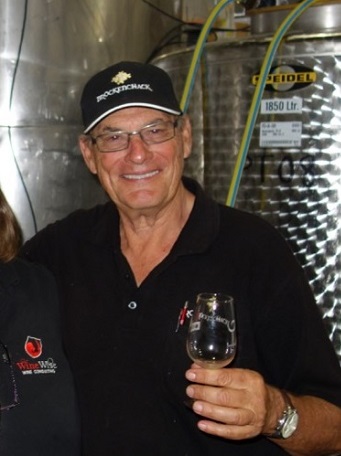 The property, a working vineyard for well over a century, was then producing Riesling and Shiraz grapes, boasting what is believed to be some of the oldest Riesling vines in Australia – planted back in 1896 – alongside Shiraz vines planted in in the 1930s and '50s. Following Trev's first 2008 vintage of a tiny 37 dozen Jack Harrison Shiraz (just to see what he had), his excitement only grew when the exceptional quality of the wine spoke for itself.
Our family immediately set to work restoring the history of our property, staring with the rebuilding of our old stone cottage, from a pile of rubble. With part of the chimney stack still standing, we were able to make out the foundations of the building and called in the professionals to rebuild this little piece of Eden Valley history, stone by stone. Initially intended as a cubby house for our then eight year old granddaughters, as we tapped into and connected with the history of this land, it became a lot more to us than that. We've since spent many an evening in the cottage with friends, stepping back in time and sharing a laugh over a bottle of wine and a stew cooked on the hearth.
Within two years our vineyard had grown to include the neighbouring block, giving a total of 106 acres of land, planted out with approximately 43 acres of vines; including new varieties of Chardonnay, Pinot Gris, Cabernet Sauvignon and Pinot Noir which were all planted with tender care and big aspirations.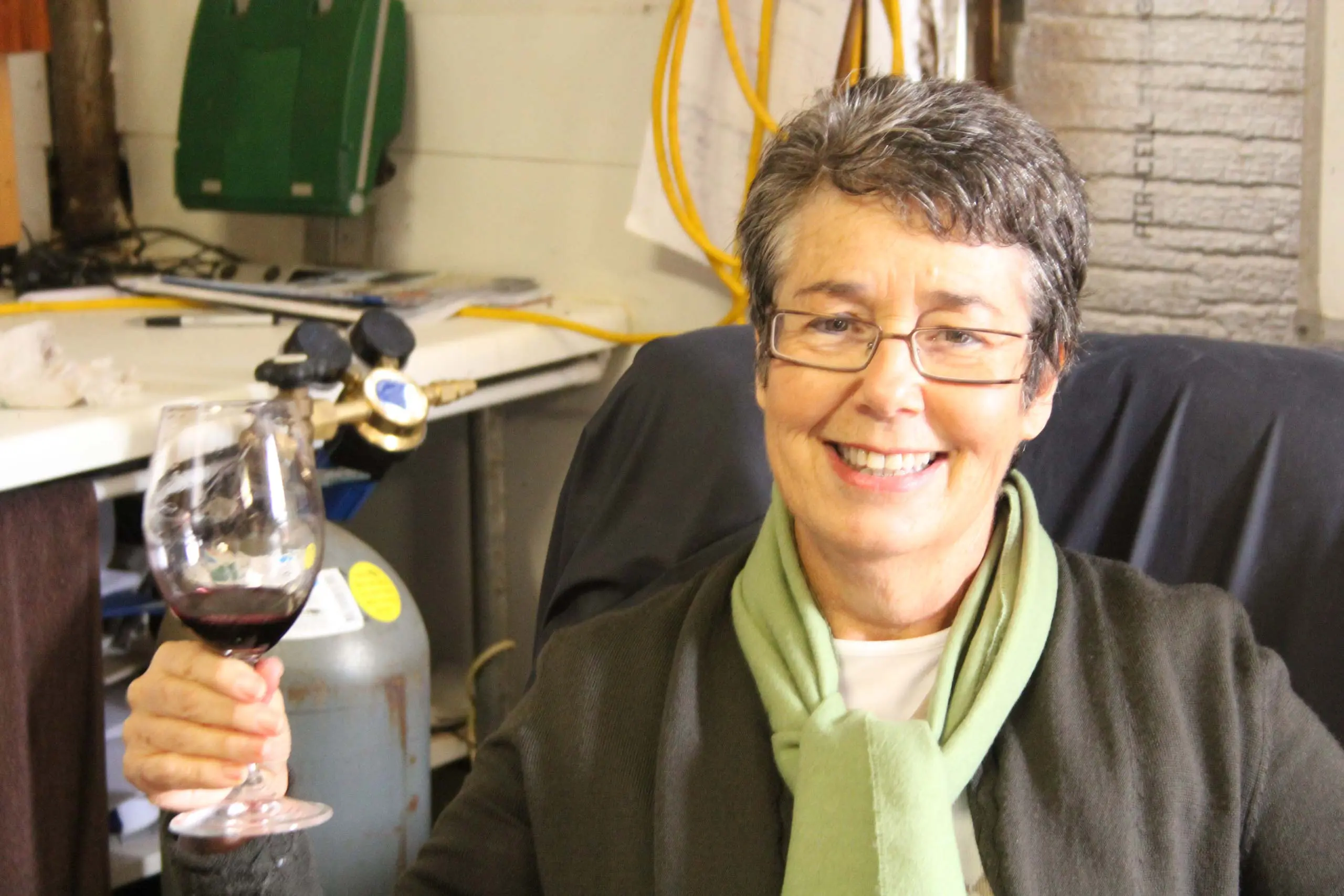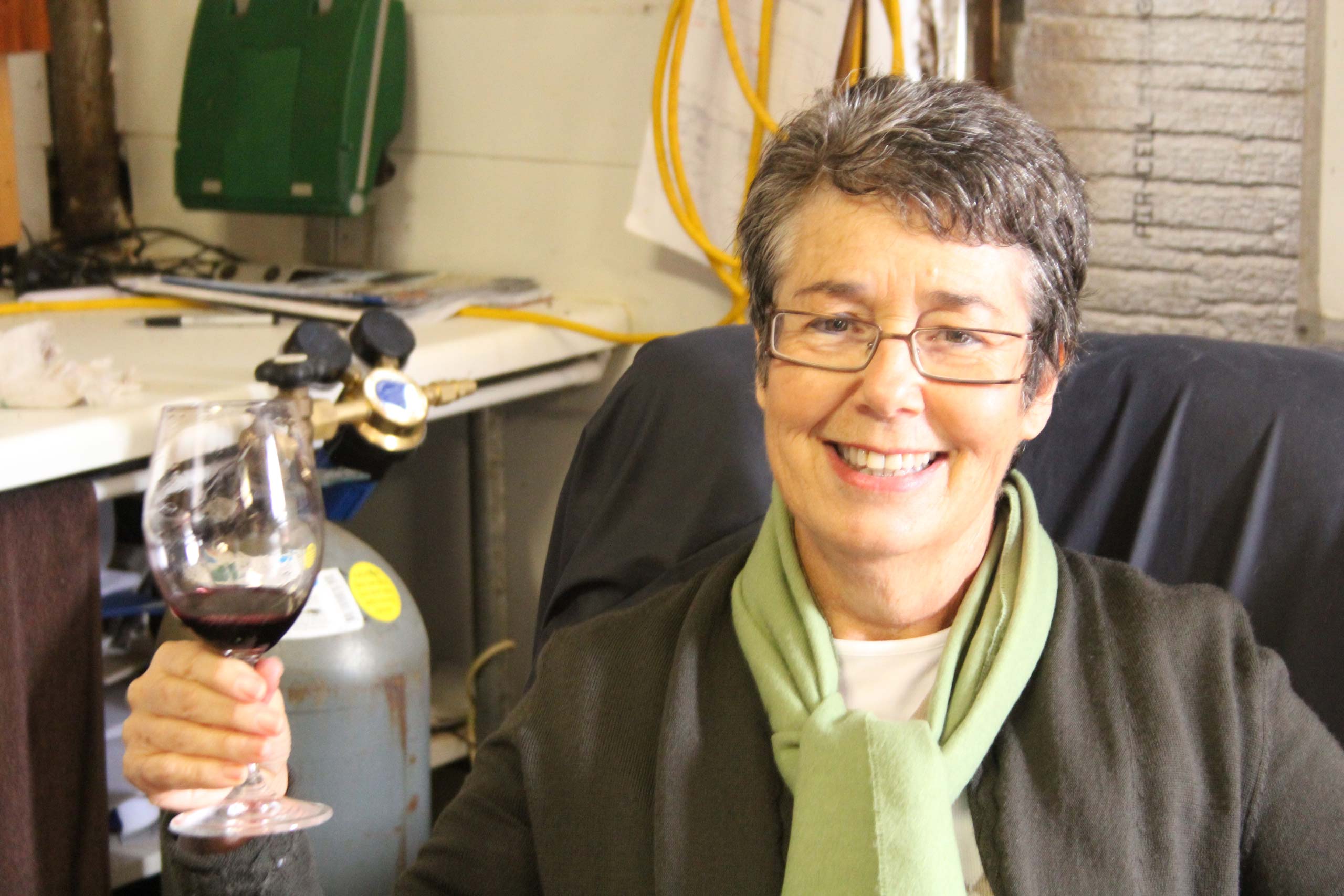 It quickly became clear that making wines which had an ability to over-deliver on expectations gave Trevor an enormous sense of satisfaction.
For Trevor it was soon time to clear out all his other business distractions to focus completely on this wine making game. With the lure of the land becoming simply too strong to ignore, rather than wait to retire down to their 'Garden of Eden' as they call it, Trevor and Marilyn packed up their Buderim lives in 2013 and permanently relocated to the vineyard's homestead. With retirement still many years off for this hard-working farm boy, Trevor has every intention of working his land and nurturing his grapes until he's 103!
With son-in-law Darren Naylor on board (a wine aficionado in his own right with over 13 years industry experience), Trevor drives the business and focuses on his love; the land, while Darren drives the sales, travelling all over Australia and around the world to support our export markets.
In 2017 we completely restored one of the property's original 1880s vineyard homesteads, delivering luxury bed and breakfast vineyard accommodation for the Eden Valley region. And now offer three accommodation options on the property.
Situated next door to this old homestead is also another old stone building (circa 1880s), which was once the local butcher shop for this region's farming community, complete with an underground meat hanging cellar. Years later, with the introduction of new residents to this land, this old shopfront was converted into a two room brothel, the red lights of which you can still see to this day. When you visit us, Marilyn can tell you a story or two about all this history, having had these stories passed down from generation to generation over the years, and told to us first-hand by the lovely Mr Doddridge who in fact grew up on our property (but has sadly since passed on). In 2018 we restored this old butcher's shop-turned-brothel into our now cellar door. The old working rooms are now our private tasting room and the underground meat cellar is now our underground trophy room.
As the current custodians of this amazing vineyard, steeped in viticulture history, Trev's vision is to carry the Brockenchack name on through future generations of the family – to continue producing premium wines that exceed expectations – and to be revered among the best in the Barossa.
Bringing The Barossa To New Zealand
With Trevor's right hand; Megan McMurdo, moving over to Queenstown NZ in 2014 with her family to set up a Denture Clinic for the region, it seemed the perfect time to begin exporting Brockenchack wines into New Zealand. Megan has been with Brockenchack since its inception and looks after many areas of the business. Megan has been importing Brockenchack wines into Queenstown since 2016 and is poised to deliver our range of Brockenchack Wines, direct from our family table in the Barossa, to yours in NZ. We are excited to be able to share many beautiful Barossa wines with you over the coming years.